I spent most of yesterday frustrated. I couldn't seem to get my self together and get out for my run. I ended up not going, and didn't even want to check my bodymedia results.
So this morning I plugged it in and checked. Turns out my gardening activities were more vigorous than I though. I not only got 80 minutes of activity, I also got 12 minutes of vigorous activity.
So by chance, it turns out I got in my activity in yesterday.
This morning, I'm still sitting here in my fog. I tend to wake up in a fog sometimes. Today is one of those days. I guess the overcast skies outside are not helping.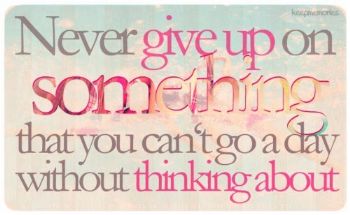 Not getting my activity/supplements in just makes me feel like a failure. It's simple really. A minute out of my day a few times for supplement and it helps with energy/strength/appetite. 30minutes out of my day for my activity. It really isn't that much at all, but the benefits are so worth it.

progressing in my training

Heart rate dropping

Legs and lungs both getting stronger

Endorphins. Can't forget the endorphins after a good hard workout

Knowing I've EARNED it

Knowing I've done all I can to reach my goals

Being able to eat a little more to help keep my energy up.
However, when I don't do what I need to do

Guilty feelings about not following through for myself

Falling behind in my training

Worry that I won't be ready for race day

Getting weaker

No progress on my weight loss

Constant internal nagging. I really hate this one
I don't get how I can even consider not getting what needs to be done done. The regret of not doing it far outweighs the effort to just get it done. Seriously.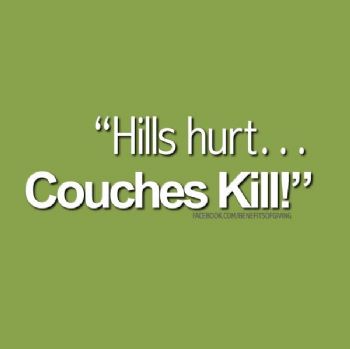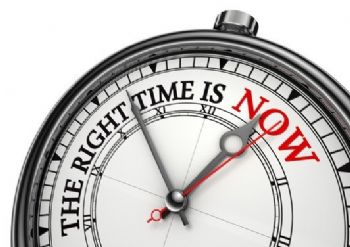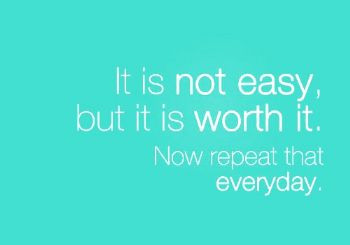 I realize one thing again. Loosing weight is hard. It's no cake walk. If it was, there would be no overweight/obese people out there. It's the hardest thing I'll ever do.
So why do I keep thinking it'll be easy

I honestly have no idea. All I know is this 'belief" is keeping me stuck. I've got to change it. Realize just how hard I actually have to work. Realize my body is adjusting to my running. It won't be enough to loose weight this time. I need to do it - I'm signed up for a race this fall. Until the race day has past, as long as I'm pushing myself on my running - meeting my training challenges - I will let it count as my activity. When I can, I'll push beyond it. If I can't, I'll forgive myself. I don't believe in no pain no gain.
Time for me to get my butt up off the couch. I have supplements to take. And a run to get ready for.
Hope you all have a great day.