Okay, as a Canadian, we don't have independence in the same sense. Yes, we still acknowledge the monarchy, but only as figure heads.
But that's not gonna stop me from declaring independence from what's been holding me down - MY FAT! My Muffin top. The Chub Rub that seems to never go away!!!
Well, I'm here to tell y'all right now. ENJOY IT WHILE YOU CAN!!!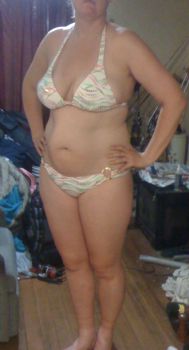 I'm gonna loose over 20lbs before my journey is finished. I will be able to wear this bikini out in public and look GREAT! Heck, even downright SEXY.
I'm declaring war on BODY FAT! It's gotta GO GO GO!

Gonna tie it to the tail of one of these fireworks and watch it fly away and EXPLODE!
Never allowed to return here. No if's and's or but's about it.