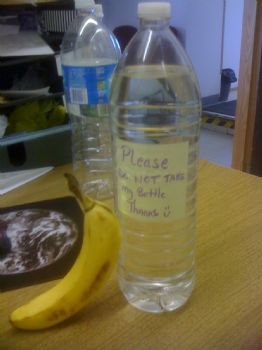 Breakfast - A Banana and some Water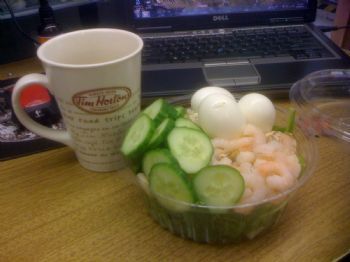 Lunch - A Salad with Romain Lettuce, Spinach, Hard Boiled Eggs (whites only), Mushrooms, Shrimp, Grilled Chicken and Cucumbers. Coffee too.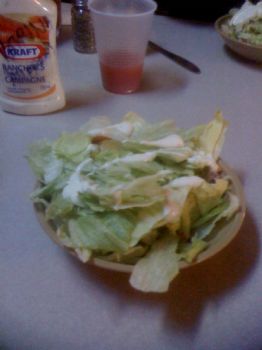 Supper - Starter Salad with a little Ranch Dressing. Steak. Baked Potato with a little butter, salt and pepper. Also had two diet A&W Root Beer.
Was low on all my calories and ranges today. I will need to watch the binge monster tomorrow.