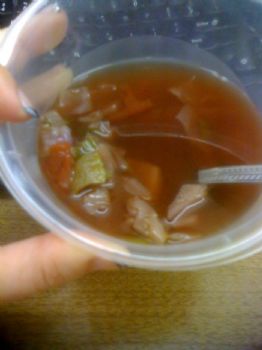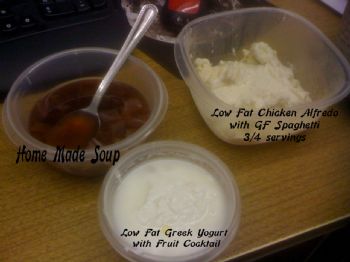 Lunch today. Home made soup. Beef base, red cabbage, green peppers, green onions, tomatoes. I also added some stewing beef to it. Low Fat Chicken Fettucini on GF Spaghetti. Low Fat Greek Yogurt with some Fruit Cocktail added.
I know these don't look too appetizing like this. The joys of packing lunch in to work. It isn't set on a plate looking picture perfect. But it still tastes good...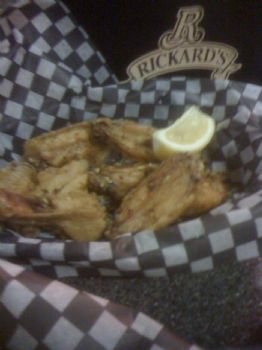 Only got part of supper. I forgot to take the pic before I stared eating. Had some Chicken Wings, no sauce. Also had a salad. Basically lettuce and cucumber. No dressing. They get pretty cheap with the salads they make me. Oh well.
I am hoping to get better and better at remembering to take pics of what I eat before I eat it. Just another way to become much more aware of exactly what I'm eating...
Oh oh. Just checked my nutrition charts for today. I was low on my carbs. Not a good thing. I can expect to crave every crappy food item you can imagine tomorrow. I'm going to need a plan to avoid eating them...