It's a strange day today. Oh, look at that, I didn't check in yesterday.
Okay. So yesterday I slept in. Went to get my takeout breakfast from McD's. So NOT worth it. But I used that frustration to go and kick myself into action for the day. I went running. It was great out. I tried to run 70min. Made it 60. Actually, at mile3 my hip was twinging a bit. Nothing major, but a bit. At mile 4.75 my opposite knee was twinging. Tells me I was not running right - poor form because of my hip was hurting my knee. I tried to stretch it out. Didn't work. Ended up having to walk almost 2miles back to work.
Got more sun than I thought...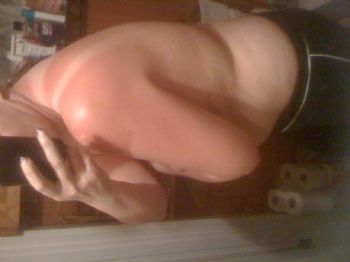 It didn't hurt at all. Just looks a little more red than I thought...
Anyhow, it wasn't that big a deal. But later last night, my hip started to hurt again. Still quite sore today. So no running today.
That wouldn't be so bad, except it's supposed to be raining tomorrow. Guess I just might have to suck it up and run in the rain tomorrow. I'm not looking forward to that at all. Especially since I'm just getting over this silly cold. I am still coughing so much. I'm a little afraid of getting sick again...
But I'm more e worried about not being able to finish the marathon coming up. I am trying to run 120miles this month. That's an average of 4miles a day. That's high for me. If I can stick to my training, I can do it. The thought of loosing two days here right away is so NOT funny...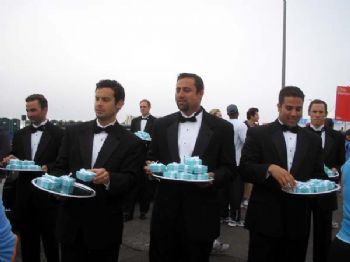 Remember the prize...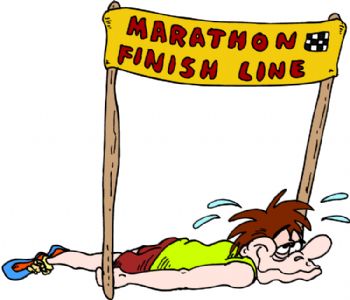 ... and what you don't want to look like
You can do this. You can do this right. You can get there.