Sorry, but this blog is going to start off with me wallowing.
I'm frustrated. I'm angry. I've been struggling with this for most of this week.
I'm eating right. I'm moving. Heck, this week Lulu and I ran almost 12 miles. Only took one day off.
I know the scale is not the whole story, but it's my biggest measure of my progress right now.
This past week, I've managed to not only work 10 hour days at work, with a 45minute or longer drive
EACH way, I'm eating right which means planning ahead. And I'm running.
I'm getting it all in. There are some areas of my life that are suffering because of these adjustments, but I know it will all work out once I get a routine again. So I'm pushing myself to make these positive changes part of my routine, and not get down on myself about what it's costing me yet. It's just putting some things on a shelf and putting me first for a while.
I haven't made the time to take measurements. Or pics. Or anything else. I have my breaking points. If I try to do too much, I will fail at all of it.
So I use the easiest measurement tool there is - the scale.
****************************************
****
Done wallowing, and on to trying to justify
I have been doing much better with my water. I have 4 days this week where I had at least 8 glasses of water. That's a HUGE change for me.
Part of me wonders if not having enough water might be affecting this all. I know my body needs water to function optimally. I know I've been chronically dehydrated for a long time. I also know it takes 3 weeks for my body to adjust to getting enough water. That's 3 weeks when I'm getting my water EVERY DAY.
Maybe it's messing with my metabolism a bit?
I know. Grasping at straws.
Speaking of grasping at straws, I have more of them.
TOM is here again. For the second month in a row, it's painful. I haven't had so much trouble with my cycles as I have in the past year.
I know my weight goes up during TOM. Overall, it's water retention, and swelling, and...
****************************************
*************
Okay. I'm done wallowing. And done justifying.
The scale did not go down. It didn't really go up either. Well, I guess it did, but less than 0.5lbs. That's a cup of coffee
and a banana before I get on the scale kind of weight.
No, I didn't do that. I'm just saying it's so little, I'm not really counting it as a gain.
With everything going on, the scale not going up should be counted as a victory. I just don't buy that.
Yesterday was my day off. I have to force myself to take one day a week off of exercising. That way I get some rest. It also helps me avoid burn out and injury. And helps motivate me to get moving again over the next week. It also helps me to push through hard workouts - knowing I only get one day a week off, and this isn't going to be that day.
Looking back over this past week, all steps I've taken have been steps in the right direction.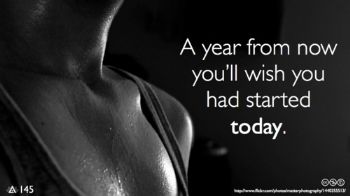 I can proudly say I started a week ago.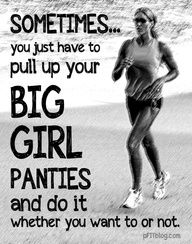 Now it's time to figure out the small stone of the week for next week. Focus on what I can do to take more steps in the right direction.