Well, the race started off as a great trip to San Francisco. My ex, and two kids were supposed to come. My ex backed out, and my daughter lost her passport the night before the flight. Well, she didn't find it until after she missed the flight. So it was just my son and I.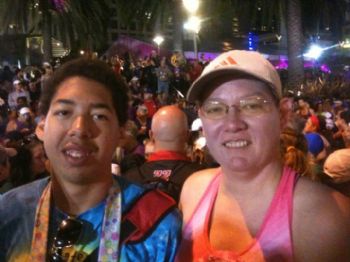 This is Ryan and I in the start corral before the race began.
Anyhow the day before the race, I found my name on the race wall.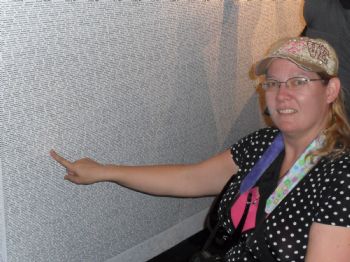 Here I am pointing at my name on the wall. Crazy. Over 27,000 women's names on that wall. And a few good men too.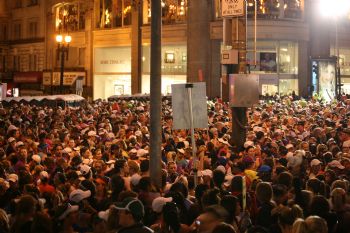 This is how the start line looked for about 8 blocks. It was crazy. It took almost 40 minutes for the last person to cross the start line after the start gun went off. I was at about 20 minutes after.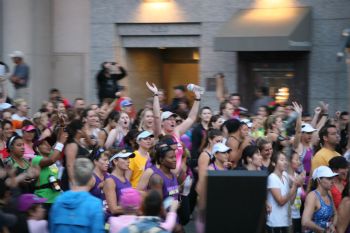 You can see me standing out in the crowd as we crossed the start line
The crowd kept going like this for miles and miles. Never really did thin out until the half marathoners broke away from the marathoners. About 21,000 did the half, 7,000 did the full.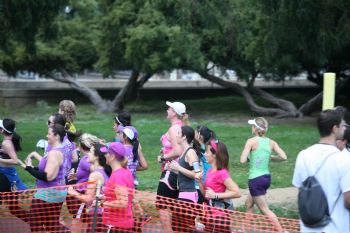 My son took some great pics, didn't he!
At about mile 14, my hip started to really hurt. I was ready to stop. In fact for over a mile, I had decided I was going to come around to where the half marathoners were ending, and just stop. Well, by the time I got there, I had taken a Alieve, and was turning my thoughts. I figured if I could keep up a 15min/mile pace, I could still finish and get my necklace. I can walk that, but I had 10 miles to go. I was not going to quit!!!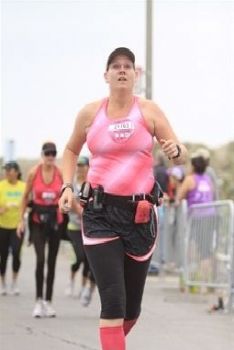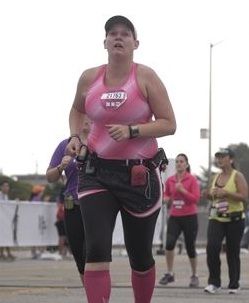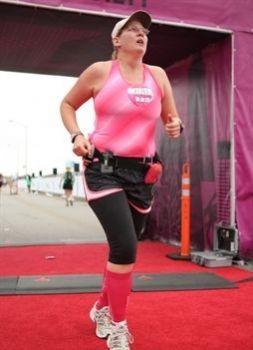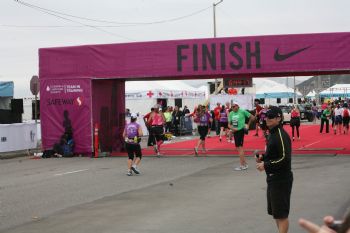 Pics of me crossing the finish line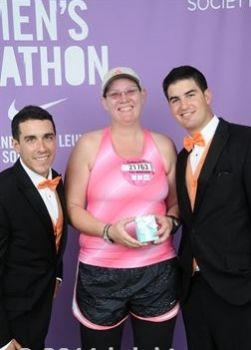 And a final pose with the firefighters. Firefighters in tuxes presented us with our Tiffany's boxes with our finishers medals. It was so worth the run.
I ended up spending the next day unable to walk. I really hurt my legs, especially my left hip. It is now two days later, and I'm still not walking right. Am I glad I pushed? Definitely.
When I finished, I thought I'd never want to do this again. I was done at mile 14. Hurt by mile 15. And kept pushing.
Will I ever do it again? Probibly. I want to know I can finish without the pain. That I can be strong enough to do this right.
I know I can do the half. I got to mile 13 without too much trouble at all this time. And I'll be running another half in January. But I think I've gotta try the full again... someday!